Introduction
The world is online, and this isn't a random statement; people have genuinely shifted online, and the shopping behaviour has especially changed over time. No more people enjoy going to a storefront. Consumers, business owners, and everyone has started considering online as the new lifestyle choice. There are more and more eCommerce websites and even more shoppers online! According to Statista; "In 2021, retail e-commerce sales amounted to approximately 5.2 trillion U.S. dollars worldwide. This figure is forecast to grow by 56 percent over the next years, reaching about 8.1 trillion dollars by 2026
Learn: Why Your Should Take Your Business Online
Tips For Creating An eCommerce Website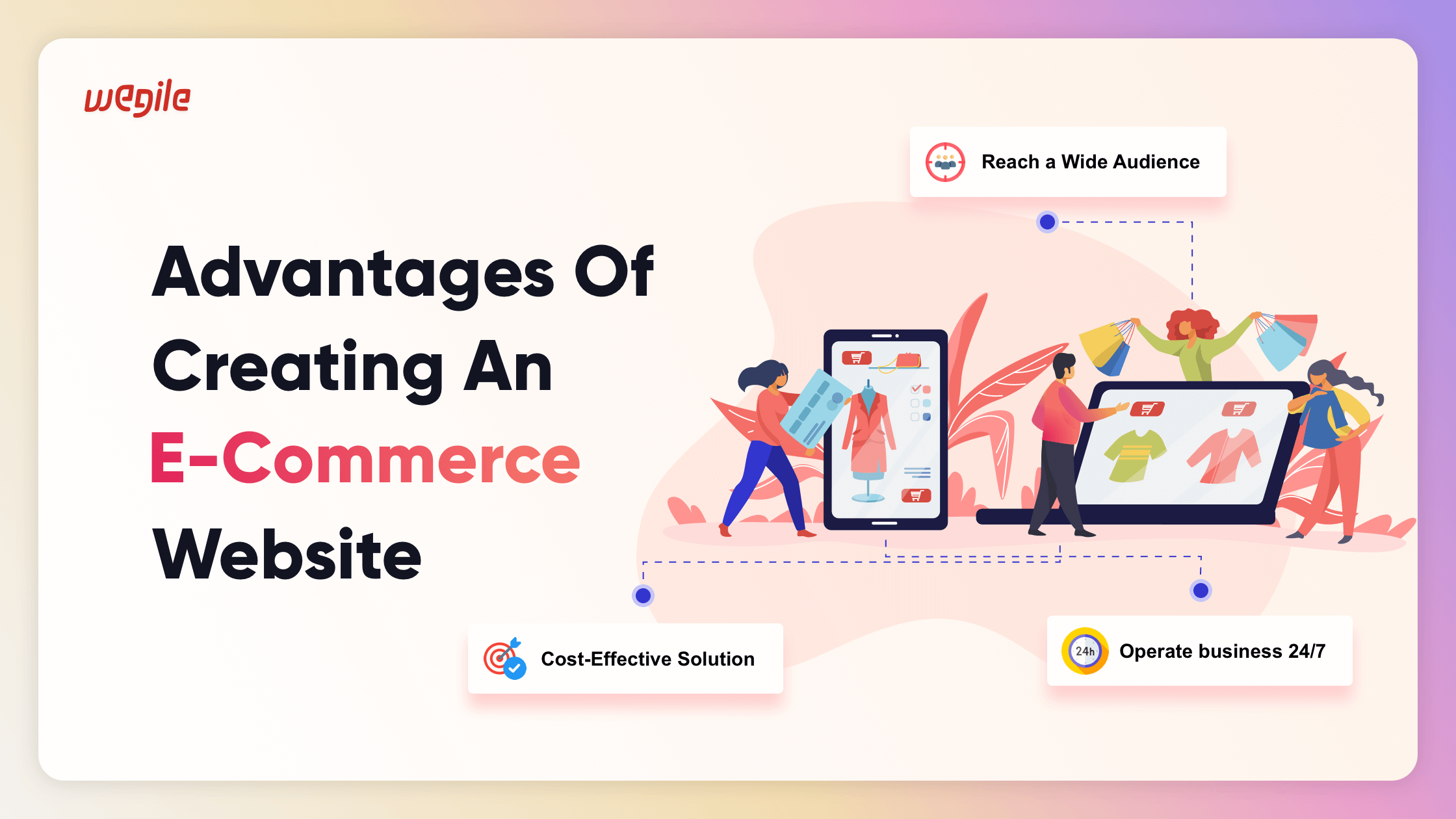 There are a few key things you need to do in order to build a successful eCommerce website. Follow these steps and you'll be well on your way to setting up a site that can make you money.
Look for some of the best website development agencies that can help you build your eCommerce website from scratch and make it seem like a cakewalk.
Choose the right platform. There are many different eCommerce platforms to choose from, so it's important to do your research and choose the one that'll work the best for your business. Consider things like budget, features, scalability, and support before making your decision.
Make sure your website is responsive. In today's mobile-first world, it's absolutely essential that your website is responsive and looks good on all devices. If it isn't, you'll lose out on a lot of potential customers.
Get the right hosting plan.
You might just have to focus on the first point, if you find a good eCommerce website builder; they'll sort the rest for you! Apart from these tips, here's all that you need to know on how to build an eCommerce website from scratch and why you should do it for your business!
Why You Need To Create an eCommerce Website
The internet has transformed the way businesses function. In the past, businesses relied on offline storefronts to sell their products. However, today, more and more businesses are selling their products online through e-commerce websites.
There are several advantages of creating an eCommerce website for your business:
How To Build An eCommerce Website
If you're looking on how to build an eCommerce website, there are a few key things you'll need to do in order to get started. First, you'll need to choose an eCommerce website builder that's right for you. There are a number of different options out there, so take some time to research your options and take one that best suits your requirements.
Once you've chosen an eCommerce website builder, you'll need to select a template for your site. Again, multiple options are available, so take some time to browse the available choices and find what best fits your vision for your site.
Finally, once your template is selected, you can begin adding products or services to your website. Again, be sure to include high-quality images and detailed descriptions of your products or services. This is where you'll really be able to put your own personal stamp on your eCommerce site.
Best eCommerce Website Builder For Creating One For Your Business
If you are in a hunt for a reliable e-commerce website developer to create an eCommerce website for your business, then you should consider Wegile. Wegile is one of the best eCommerce website developers in the market and has a track record of delivering quality websites.
When it comes to building an eCommerce website from scratch, there are several factors that you need to take into consideration. Wegile has the experience and expertise to help you with all aspects of creating an eCommerce website, from formulating plans and designs to development and deployment.
Wegile offers a complete package of services that includes everything you need to get your eCommerce website up and running. Wegile comes to your rescue in choosing the right framework, platform and hosting provider, selecting the right payment gateway, setting up shipping and tax calculation, and much more.
How To Build An eCommerce Website That Is User Friendly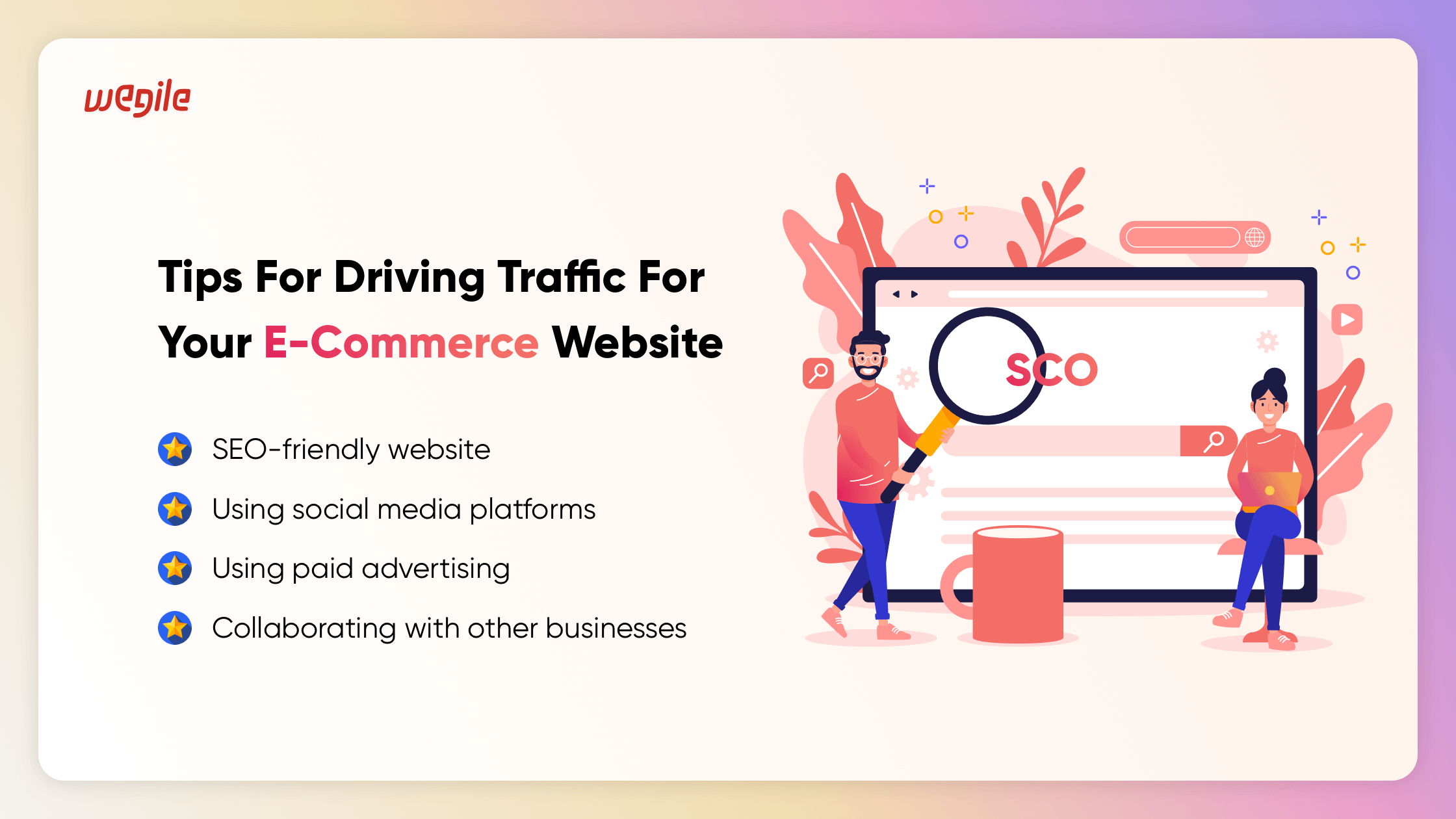 A great user interface means a 2x better eCommerce website. If your customers can't figure out how to use your site, they won't bother making a purchase. Here are a few tips on how to build an eCommerce website which is user friendly:
Use simple, straightforward language. Your customers should be able to understand what you're selling without having to read through a wall of text.
Include clear calls to action. What do you want your customers to do? Make it easy for them to take that next step.
Use high-quality images. Customers should be able to get a good sense of what your product looks like before they make a purchase.
Make the checkout process simple and secure. No one wants to fill out a long form just to make a purchase.
Tips For Driving Traffic For Your eCommerce Website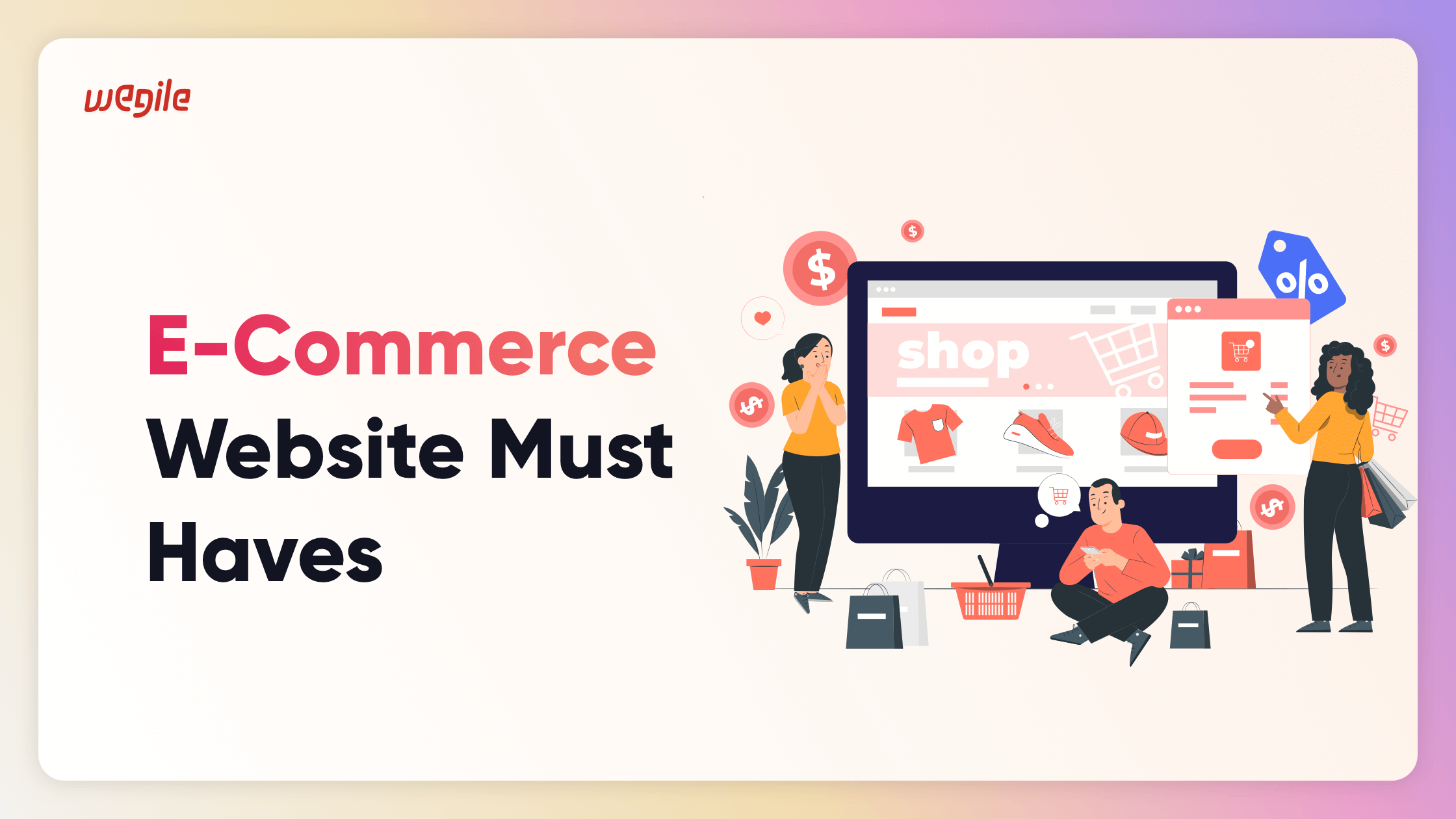 Assuming you would like tips for driving traffic to an eCommerce website:
Make sure your website is SEO friendly- this means ensuring that your website is easily accessible and ranks high on search engines. This can be done by utilising keywords throughout your website content, optimising your images, and having a mobile-friendly design.
Use social media platforms to your advantage- with over 3 billion users worldwide, platforms such as Facebook, Instagram, and Twitter provide an excellent opportunity to reach a large audience. Utilise these platforms by creating engaging content, using relevant hashtags, and running ads.
Use paid advertising to reach a wider audience. Google AdWords and other paid advertising platforms can help you reach potential customers searching for products or services like yours.
Collaborate with other businesses and websites in your niche.
Conclusion: eCommerce Website Must Haves
In conclusion,every eCommerce website must have four key components: a compelling value proposition, a smooth and user-friendly checkout process, a mobile-responsive design, and high-quality product photos. Without these essential pieces, your website will not be able to convert visitors into customers. Ensure to invest your time and resources into perfecting your eCommerce website so you can start generating revenue and achieving your business goals.